Sanremo Canada
Maximum Energy Efficiency

Everything Under Control

Multifunction Display
View full details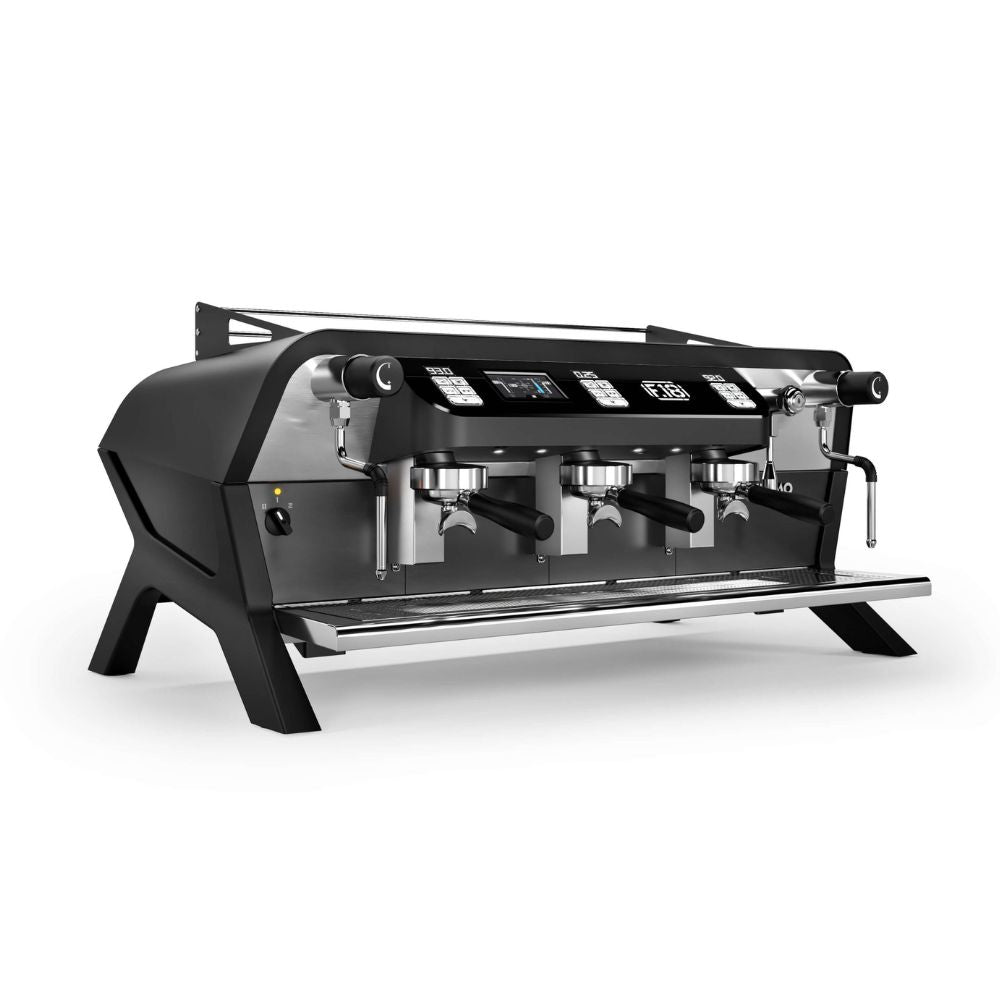 Click the button below to get in touch with us and get F18. Our sales team will respond as fast as possible.
F18
Inspired by the world of military aviation, F18 brings all its might into international coffee shops.
A painstaking teamwork led to this new model, which is winning hearts in our community while bringing forth several new features into our range.
Clear lines surround a new low-voltage electronics to ensure flawless extraction every time.
F18 Makes Your Coffee Shop Soar
A new user interface allowing to set and control all available parameters (from preset to service) with a few touches.
Having everything under control has never been easier with the new Sanremo F18.
The Multiboiler Realtime Stability system ensures complete independence between steam and coffee output; as such, these two operations do not affect each other and guarantee a great coffee every time.
Watch The Video
REALTIME STABILITY

Electronically-controlled temperature stability (± 0.2 °C)

LOW PRESSURE PRE-INFUSION

Flowactive System: personalised pre-infusion time for every single selection

MULTIFUNCTION SCREEN

Touch screen display to control all machine parameters
"The thermal performance is outstanding: the temperature is always perfect, not to mention pre-infusion: its control allows to maximise extraction, bring out the body and make your coffee simply flawless."
CALLUM PARSONS - EXTRACT COFFEE
Want to know more?
Get in touch and find out how to get this machine. Our sales network will reach you wherever you are.
Contact Us